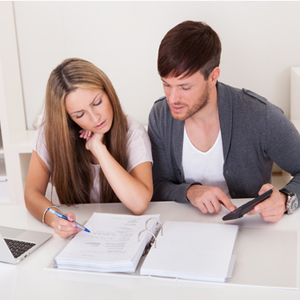 There's been lots of talk of mortgage rates and tax credits and cuts in the news lately and it can be hard to understand how it all applies to you and your home. A recent analysis by economists at the National Association of Home Builders (NAHB) on the mortgage interest deduction (MID) delves into how this particular tax provision benefits homeowners. Scrutinizing data collected by the IRS and the Census Bureau, NAHB released this information, explaining how MID effects your home and those around it.
NAHB dispelled many commonly accepted claims seen in the media with their investigation, showing that the majority (86%) of homeownership MID tax benefits are received by middle-class households and that nearly 70% of those homeowners currently use the deduction. In fact, they state that at some point every home buyer benefited from it. Their findings also argued that declines in home sale prices would likely occur if MID was repealed, since it would reduce buying power for many homeowners.
How Does the Removal of the MID Affect Your Home?
Also discussed in the recent NAHB release was whether the removal of MID is considered progressive, negatively impacts those who seek to invest, it's affect on renters, and how the tax credit rate impacts individuals, landlords, and the housing market. To learn more or view the release, please click here.
Experience is critical when you choose a REALTOR® and Aaron Zapata has the experience of a highly successful real estate career. Now, as the Broker-Owner of Zapata Realty in Yorba Linda Ca, he is continuing to offer state of the art marketing and customer service by upholding his Core Values both in his business and personal life. Known as the "go-to-guy" for answers among his peers, Aaron enjoys helping customers achieve their real estate goals.