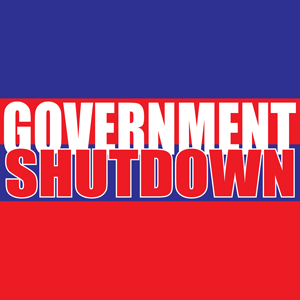 If you are in the process of purchasing your home and are worried about the government shutdown, recent news from Freddie Mac may have you sleeping a little better.
The announcement, effective October 8, 2013, allows lenders to use signed federal tax returns as income verification rather than a tax transcript for loans, loan modifications, and certain other home loan programs.
Asking lenders nationwide to "minimize disruptions" in a recent bulletin about the shutdown, Dave Lowman, Executive Vice President, of Single-Family Business at Freddie Mac said, "We're issuing this guidance to help ensure the continued smooth operation of the mortgage market during the temporary shutdown of the federal government."
"Today's bulletin [issued October 7, 2013] is intended to give lenders the certainty to continue approving and delivering new mortgages that meet Freddie Mac guidelines to eligible borrowers, such as federal employees and contractors, during the temporary shutdown," he explained. This news should comfort many potential homeowners affected by the government shutdown, in public and private employment, who temporarily find themselves without an income.
Lowman also reiterated the presence of forbearance provisions, which can be made available for a time period of three to twelve months to qualifying borrowers. "We are also reminding servicers of our forbearance options to assist qualified homeowners with Freddie Mac mortgages," he added, "to minimize the shutdown's impact on our nation's families and communities."
Find out more about how the temporary government shutdown may affect your home ownership by clicking here.
Aaron Zapata is the broker owner of Zapata Realty, Inc. located in Yorba Linda, CA. He has been a licensed broker for over a decade and has been working in the real estate industry for over 16 years.
Aaron began his career as a part-time telemarketer for a top producing Real Estate broker-owner in Whittier. Within a few years he was running the entire company and helped grow the company by hiring and training over 200 agents and overseeing the escrow, mortgage, and property management divisions.
Aaron holds a degree in Biblical and Theological studies from Biola University and a Masters in Business from Cal State Fullerton. He has been quoted by the Los Angeles Times, Orange County Register and the Associated Press and is an author and speaker. He is also maintains designations and memberships with nearly a dozen organizations aimed at raising the standards and ethics in the real estate industry. Although ranked in the top 1% nationwide, he gives each client his focused attention with the simple purpose of doing what is best for them. Nearly all of his business comes from referrals from his satisfied clients.