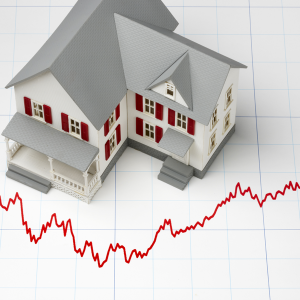 Even though 30-year fixed rates dropped in the first half of January, many analysts expect fixed mortgage rates to go up somewhat in 2014, but to top out at around 5%. What this means for buyers is that while higher than 2013's historic lows, the rates will remain favorable and predictable for homebuyers.
What is less predictable is the potential rise in home prices. In fact, a Fannie Mae survey shows that more than 90% of the nation's consumers believe that home prices are likely to rise and that potential buyers should start looking sooner rather than later. Nationwide, home values rose as much as 10 to 20% last year and many consumers expect at least another 3 percent rise in the coming months. One factor driving home prices up is the lack of available inventory. Many homeowners have placed their homes on the market, but according to the Fannie Mae survey, at least 33 % are under the impression that this climate is great for placing their homes on the market. If inventory rises, prices may remain stable for awhile, giving buyers the opportunity to solidify their financial situation, set a budget, gather their down payment, double check their credit report and get preapproval for a loan.
Another potential driver of home prices is the cost of materials for new homes and remodels. The aftermath of disasters such as Superstorm Sandy and various wild fires has pushed the price of lumber up more than 5 percent overall last year. Labor cost increases due to changes in many state minimum wage laws and immigration rules, as well as rising insurance costs affect materials costs too. For sellers, this means placing your home on the market now has to potential to get it sold faster, and at a moderate price increase. As interest rates go up, however, prices will correspondingly come down to adjust to buyers' debt-to-income ratio. To set the appropriate price on your home, work closely with your professional real estate agent.
Your neighborhood comparables and the "mood" of the housing market in your area, along with the input from your agent will help you determine the best price for your situation. Remember, the mood of the market includes more than the national reports tell you. Your market is made up of a combination of the local jobs report, home inventory, interest rates, local school popularity, which neighborhoods or home styles are trending, and the community's perceived desirability of your address. Your professional agent stays abreast of this information and works with your to set the right price for your home.
Aaron Zapata is the broker-owner of Zapata Realty, Inc. located in Yorba Linda, CA. He has been a licensed broker for over a decade. His growing practice includes residential and apartment sales in Southern California.
Aaron holds a degree in Biblical and Theological studies from BIOLA University and a Masters of Business Administration (MBA) from Cal State Fullerton.  He has been quoted by the Los Angeles Times, Orange County Register, and the Associated Press and is an author and speaker. He is also maintains designations and memberships with nearly a dozen organizations aimed at raising the standards and ethics in the real estate industry.  He gives each client his focused attention with the simple purpose of doing what is best for them. Nearly all of his business comes from referrals from his satisfied clients helping him to stay in the top 1% nationwide.
Aaron lives in Yorba Linda with his wife Dawn. They have been married for 18 years and have two boys and a Beagle named Sadie.  He is an active member of Friends Church in Yorba Linda as a Board Member, and the Chamber of Commerce where he has served as the Chamber's Network Connection President.  In the summer of 2013 he travelled to India with his oldest son to care for and educate the poorest of the poor.
Aaron Zapata
Aaron@ZapataRealty.com
714-660-2122  x 1001 Office
@AtoZRE (Twitter)
facebook.com/AtoZRealEstate  (Facebook)
instagram.com/AtoZRealEstate (Instagram)
youtube.com/AtoZRealEstate (YouTube)