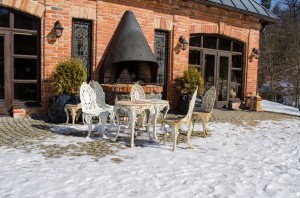 Typically the end of the Holiday season and New Years signal the advent of Spring, so putting your home on the market around the time of the Spring Equinox might be the perfect option for you. Markets vary, so only your local professional real estate agent can advise you on what is best in your area, but there are some reasons you might want to put your home on the market BEFORE the first day of Spring.
Here are some reasons why you may want to consider selling now rather than waiting:
While some analysts tout Spring as the best time of year to sell a house, these same analysts advise buyers to make an offer on homes in January and February. With lower inventories available, homebuyers looking for a deal in the cold of winter may find what they are looking for in your home. Those with early tax refund checks may be ready sooner than others to snap up a good deal.
Homebuyers care about finding the right home in the right place for the right price at the right time for them. According to a National Association of Homebuilders (NAHB) study, homebuyers want energy efficient appliances, windows and other features that permanently lower utility bills; extra storage and organizational features that include a laundry room, linen closet in the bathroom, a walk-in pantry and extra storage space in the garage.
To sell your home in midwinter, consider staging that takes weather into account.
Make sure the walks and entryways are free of snow and debris. Take the time to clear off the patio too. You may not use it in winter, but your buyer needs to know it is there for the summer. Winter patio use is gaining popularity too!
Keep your home warm and cozy. Now is not the time to worry about heat costs. If buyers are cold and uncomfortable, they will not stay long enough to experience your home's special features.
If you have a gas fireplace, light it. Consider placing a grouping of candles in a wood fireplace and lighting them while the house shows. (NOTE: some buyers may be allergic to smoke from wood-burning fires, so consider not a lighting wood fire unless it is integral to heating your home).
Since daylight is at a premium in winter, try to have your house shown during daylight hours. Make sure your windows are clear and free of winter grime and window treatments are clean and dust-free. If your house must show after dark, make sure to turn on every light in the house and yard so that your home is warm and inviting.
Aaron Zapata is the broker-owner of Zapata Realty, Inc. located in Yorba Linda, CA. He has been a licensed broker for over a decade. His growing practice includes residential and apartment sales in Southern California.
Aaron holds a degree in Biblical and Theological studies from BIOLA University and a Masters of Business Administration (MBA) from Cal State Fullerton.  He has been quoted by the Los Angeles Times, Orange County Register, and the Associated Press and is an author and speaker. He is also maintains designations and memberships with nearly a dozen organizations aimed at raising the standards and ethics in the real estate industry.  He gives each client his focused attention with the simple purpose of doing what is best for them. Nearly all of his business comes from referrals from his satisfied clients helping him to stay in the top 1% nationwide.
Aaron lives in Yorba Linda with his wife Dawn. They have been married for 18 years and have two boys and a Beagle named Sadie.  He is an active member of Friends Church in Yorba Linda as a Board Member, and the Chamber of Commerce where he has served as the Chamber's Network Connection President.  In the summer of 2013 he travelled to India with his oldest son to care for and educate the poorest of the poor.
Aaron Zapata
Aaron@ZapataRealty.com
714-660-2122  x 1001 Office
@AtoZRE (Twitter)
facebook.com/AtoZRealEstate  (Facebook)
instagram.com/AtoZRealEstate (Instagram)
youtube.com/AtoZRealEstate (YouTube)